Use Dribbble to create themes in Uizard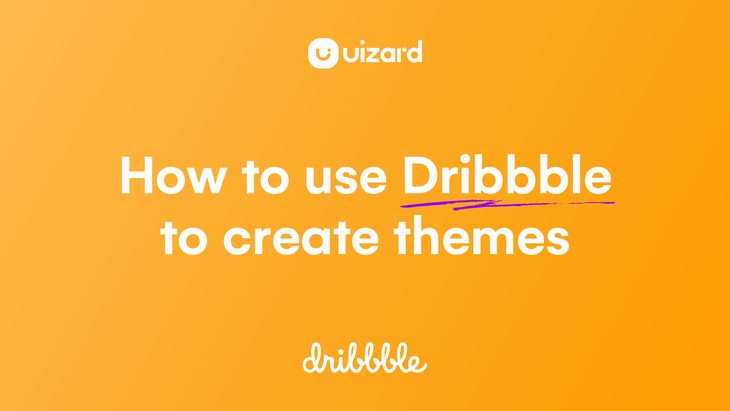 Dribbble is a self-promotion and social networking platform for digital designers and creatives. It's one of the largest platforms for designers to share their work online.
In this article, we're going to take you through how to create themes with Uizard's theme generator by using inspirations from Dribbble. You're going to learn how to never be short of inspiration again when creating your projects in Uizard.
Now let's get into it! You can watch a full tutorial video here or simply follow the 4 steps showcased below by Amanda.
1. Hit 'Theme'
First, hit the 'Theme' tab in your Uizard project.
2. Click on 'Create theme'
Then, simply click 'Create theme' to see the different options for theme creation.
3. Click on 'Create theme from an image'
You will then see four options, but click on 'Create theme from an image' this time around.
4. Upload a screenshot of a Dribbble design
Once you've added a theme name and uploaded a screenshot of a Dribbble design, click on 'Create.'
Voilà! You can now see the Dribbble design's theme applied to your Uizard project! 😍😎