Podcasts featuring Uizard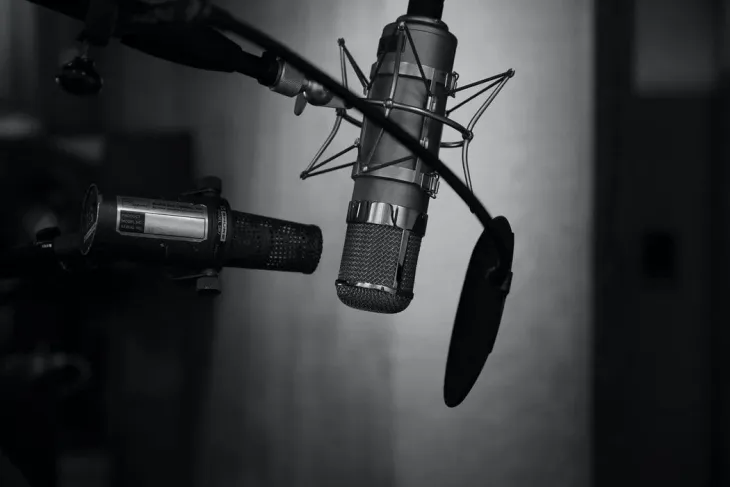 Nodes of Design| Episode 59: Designing with Computer Vision with Florian van Schreven
In this episode, Florian had shared great insights on computer vision and how designers can use the power of the computer vision with ML and deep learning in designing beautiful experiences. In the latter part, we discussed the scope of computer vision with ML in shaping the future of design.
---
UI Breakfast Podcast | Episode 180: AI in UX with Tony Beltramelli
AI is disrupting multiple industries, and UX design is no exception. What if UX designers could leverage AI design in their workflow? Our guest today is Tony Beltramelli, CEO and co-founder of Uizard Technologies. You'll learn how AI powers products and interfaces, along with Tony's insight on high-fidelity deliverables, styling, UI prototyping, testing, and the evolution of UX design.
---
Users First Podcast | Episode 13: Uizard's Co-Founder talks about rapid prototyping and why Uizard is such a unique tool in UX
Uizard's Co - Founder, Florian van Schreven, comes to Users First to talk about the latest up and coming prototyping tool he is been working on for the past 2 years and a half.
---
Data Skeptic Podcast | pix2code
In this episode, Tony Beltramelli of Uizard Technologies joins our host, Kyle Polich, to talk about the ideas behind his latest app that can transform graphic design into functioning code, as well as his previous work on spying with wearables. Tony and his team at Uizard Technologies recently developed pix2code, which leverages deep learning to transform graphic user interface screenshots into lines of code. pix2code takes a clever approach based on Convolutional and Recurrent Neural Networks that allows the generation of computer code from a single GUI screenshot as input. This new method is an achievement because mapping a structured image to a language description is a very difficult task.
---
NLP Highlights | Episode 17: pix2code: Generating Code from a Graphical User Interface Screenshot
NLP Highlights is a podcast where we talk about interesting recent work in Natural Language Processing. Today's paper is pix2code: Generating Code from a Graphical User Interface Screenshot. This is by Tony Beltramelli at Uizard Technologies in Denmark.