Humanitarian uses Uizard to help students from 156 countries build careers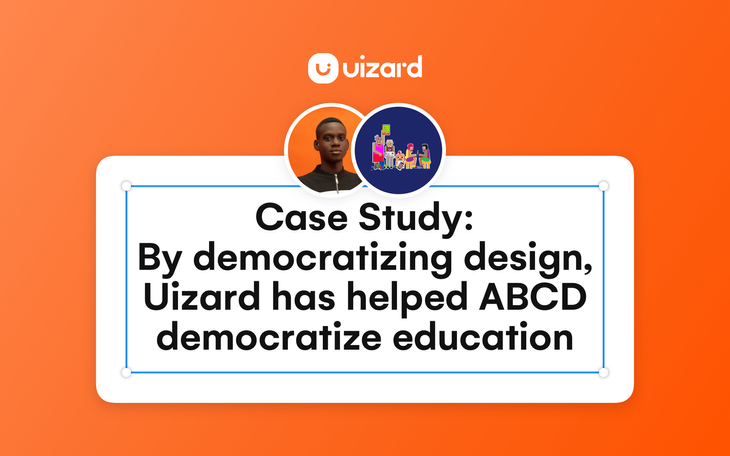 By democratizing design, Uizard has helped us democratize education.
TLDR;
ABCD is a non-profit organization focused on democratizing education through intuitive software. Kelvin, Humanitarian, Educator, and Founder of ABCD, is always finding the next intuitive solution that he can share with his students.
Coming across Uizard in his research, Kelvin decided to adopt Uizard to his curriculum. He liked that Uizard was visual, interactive, and fun, and yet something that his students would appreciate and easily relate to.
Using Uizard opened Kelvin and his students to endless possibilities! Uizard enabled Kelvin's students worldwide to visualize business and product ideas. By democratizing design, Kelvin claims that Uizard helped ABCD democratize education.
---
Who is Kelvin Fosu?
Kelvin Fosu is a Humanitarian/Educator, who's also the Founder of AnyBodyCanDevelop (ABCD).
What is AnyBodyCanDevelop (ABCD)?
ABCD is a non-profit organization that aims to democratize education by making effective use of intuitive software to encourage participation and inclusion. ABCD uses a STEAM (Science, Technology, Engineering, Arts, and Maths) approach to learning, hence enabling the organization to reach people in spite of their age, gender, qualification, and ethnicity.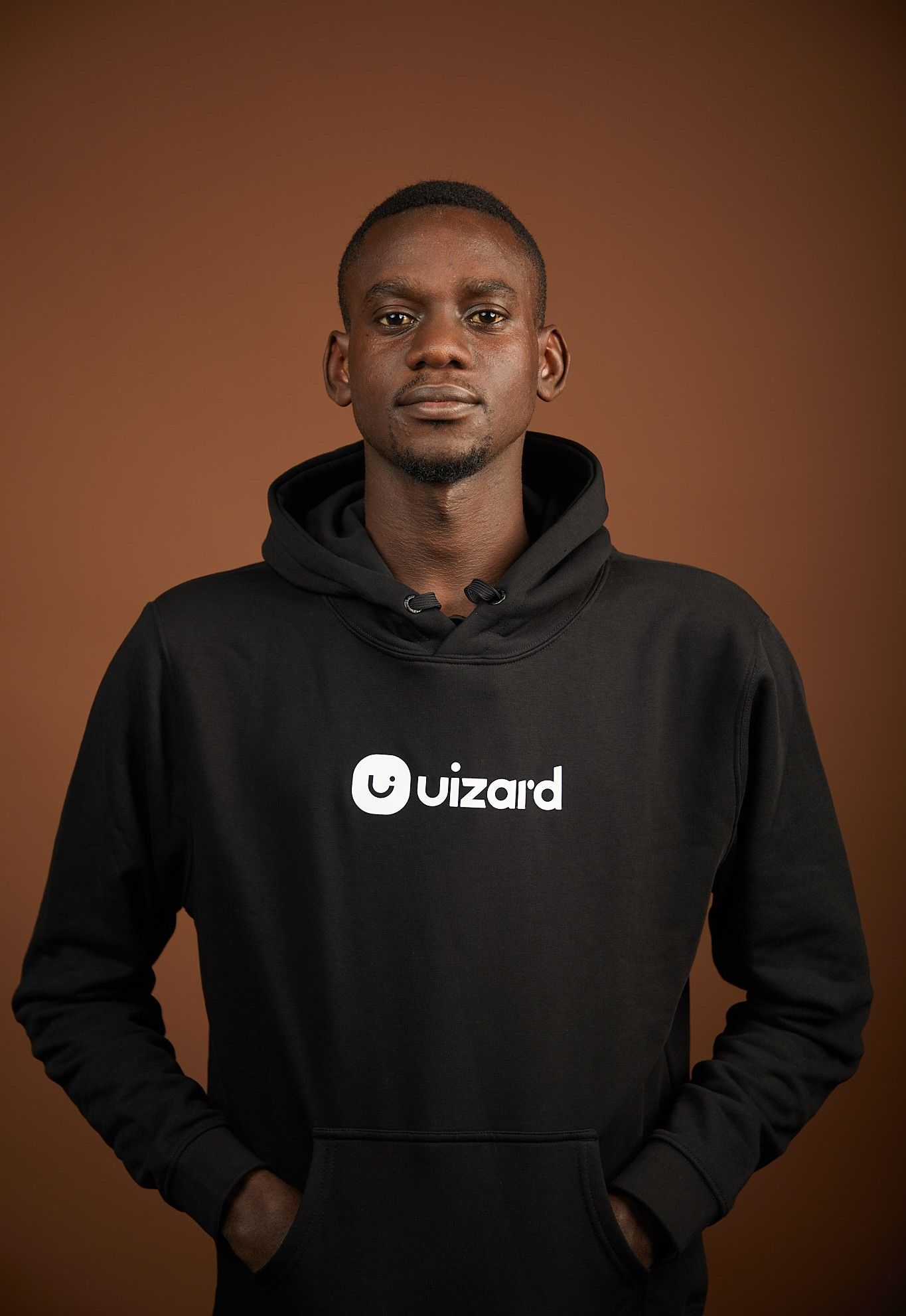 In our interview with Kelvin, he shares that:
ABCD started in 2018. By then, I was working with an NGO, The Girls Education Initiative of Ghana founded by Mrs. Elizabeth Patterson. The kids from the NGO would come over to my aunt's house. She had a hall, where 50+ students from 3 to 14 years old came to learn. From there, I introduced them to coding in Scratch and in the MIT App Inventor, which got them really interested in the field. In my visits, they started discovering other software and groundbreaking technology, like 3D and other things. This inspired me to start my own non-profit organization, but then I decided that I didn't want to restrict it to just coding, but actually to do it within product design and development, because that encompasses more areas. And that's how ABCD started.
It might have just started as an initiative for the kids in Greater Accra, Ghana, where Kelvin is based, but now ABCD has basically gone global. While the majority of ABCD's students are from the US, Mexico, and India, the non-profit organization actually has students across 156 countries. Most of the students are avid programmers in both hardware and software, designers, university graduates, as well as teachers.
It's just so interesting and so empowering that something that was meant for kids has now impacted people globally. People from all sorts of age groups from many different countries are learning from ABCD, and we're enabling more and more people to understand intuitive technologies that they can use without any struggle, thus enabling them to impact themselves and their community.
ABCD has taught thousands of students worldwide, and all the courses so far have been for free. These courses include coding courses, UI/UX courses, graphic design courses, and sentimental analysis, among others.
When we asked Kelvin which part of all of it he loves the most, he shares:
I love the impact that we're making in these people's lives. ABCD's purpose is centered around helping students become the best creators they can be. There is definitely nothing more empowering than to see our students create things that help them in their careers.
The Challenge
Kelvin is passionate and immersed in the field of intuitive technologies, and it's always a challenge for him to find the next intuitive solution that he can share with his students.
In my role, my goal is to come up with more courses. On top of that, I always want better versions of the past courses. And a good course is something that opens up doors for our students, in terms of careers in the technology field.
The Solution
It's his passion for intuitive technologies and keeping up with trends that brought Kelvin to Uizard.
In 2019, I was teaching a course that focused on leveraging the power of AI. We did a lot of readings and research on AI in the course, and Uizard was one of the tools I found in my research. I really liked it because it was something very visual, something that students would appreciate and easily relate to. It was the UX wireframing feature that caught my attention, where you took a picture of a wireframe and converted it into a digital mockup using AI. It made for a good and interactive session, and it really showed my students what was possible with AI.
When we noticed his profile, we reached out to Kelvin and offered Uizard Pro for free to his non-profit organization. We were more than ecstatic to hear that he was up for it.
When you reached out, I was excited. I don't like impractical learning; I like to teach my students hands-on and visual things, and that's why Uizard was a no-brainer. With Uizard, I'm able to show the students how to demonstrate value. They take a picture of their paper wireframe, it gets transformed into a digital design, and they get to easily edit that into what exactly they need. A lot of the abstractions are done behind the scenes, the students skip the annoying part of having to learn a tool technically and can instead focus on being creative and innovative.
In October 2021, Kelvin, together with Jacqueline Asare-Dartey, came up with a course on UX/UI design basics for non-designers, where Uizard was used as the main tool. So far, it has had over 5,600 students at the time of writing, with an average rating score of 4.2/5 stars.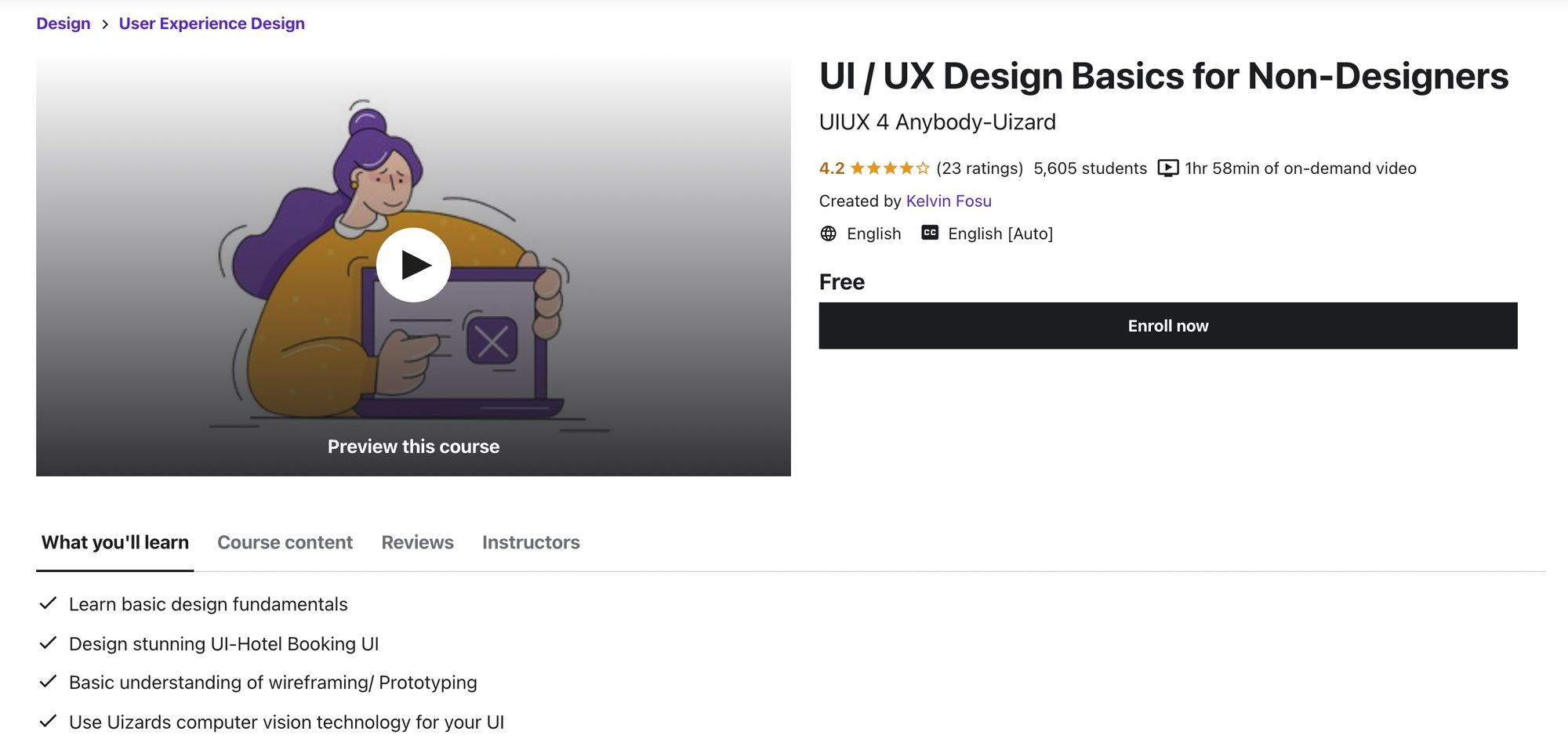 How did Uizard help?
So how exactly did Uizard impact ABCD?
Using Uizard has opened my students and I to endless possibilities as to how to have a quick but professional mockup in a short time. By democratizing design, Uizard has helped us democratize education.
As for the students, Kelvin shares that:
Most of the students come in with no background in design and code. They really appreciated Uizard because it was something that enabled them to create something quickly, even if they are missing that technical background. They could just start putting things together, and already have their business or product idea visualized.
To sum up our interview, Kevin does have an advice for anyone considering using Uizard:
Anything that slows down progress isn't a good system. Things should work faster and easier to achieve regular progress. You should use Uizard because this is the tool that will enable you to work at a faster pace. In Uizard, it's so easy to bring in people from different backgrounds and ask them to design without them having to study things or take training beforehand. Just an idea and a creative mind is all you need to get started with Uizard.
You don't need a background in design to start designing great products and websites. Start your creative journey with Uizard here.