Programme Manager saves resources by shifting to Uizard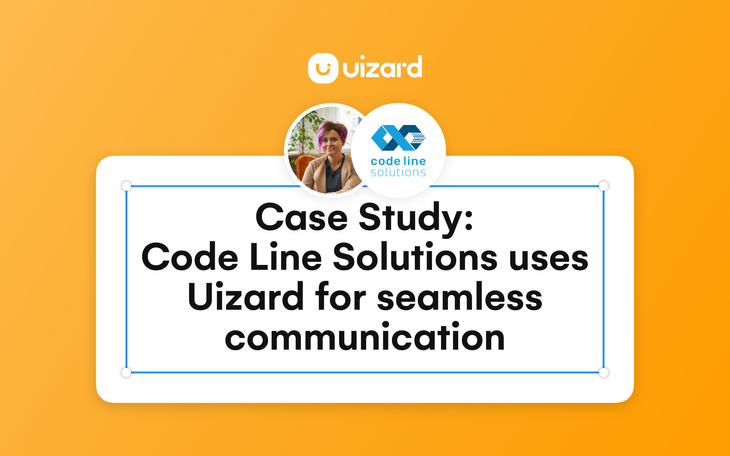 TLDR;
Code Line Solutions provides IT platforms and services to customers of an energy and sustainability consulting firm. Coming from a non-designer background, Sanida, Programme Manager at Code Line Solutions, found it challenging to communicate her ideas to developers and other stakeholders in a visual way.
Upon adopting Uizard, Sanida was finally able to visually express her prototype ideas without major roadblocks. In her words, "the ideas just kept flowing."
Sanida shares that expressing her ideas through Uizard prototypes has made iterating much easier and faster for her and her team; not only that, working in Uizard has also helped her make sense of her thoughts and ideas more efficiently!
---
Who is Sanida Dozo?
Today, we're ecstatic to share with you our conversation with Sanida Dozo, Programme Manager of Business Efficiency Applications at Code Line Solutions.
What is Code Line Solutions?
Code Line Solutions is a company that provides IT platforms and services to customers of their parent company, Alfa Energy Group. Alfa Energy Group is an international energy and sustainability consultancy that develops relevant strategies for clients in all industries.
Sanida from Code Line Solutions shares that:
We (Code Line Solutions) are an IT company focusing on energy-related services. It started out smaller and only as a function within Alfa Energy Group, but as bigger clients came onboard, they began to request more than just procurement of electricity, but also expanded to other services, including management of their portfolios. These are large portfolios, reaching up to 2000 sites, and so, systems are needed to support these. This is where Code Line Solutions comes in.
She adds that:
All platforms in our portfolio are advanced (Energy Data Management) EDM-enterprise solutions and developed over a number of years by experienced IT professionals and energy industry experts. Through automation and intelligent data processing, Code Line Solutions' platforms and services eliminate labor-intensive and repetitive manual data management tasks. This, in turn, allows clients to optimize their operations in the most efficient and most cost-effective way. This directs their focus to core business activities.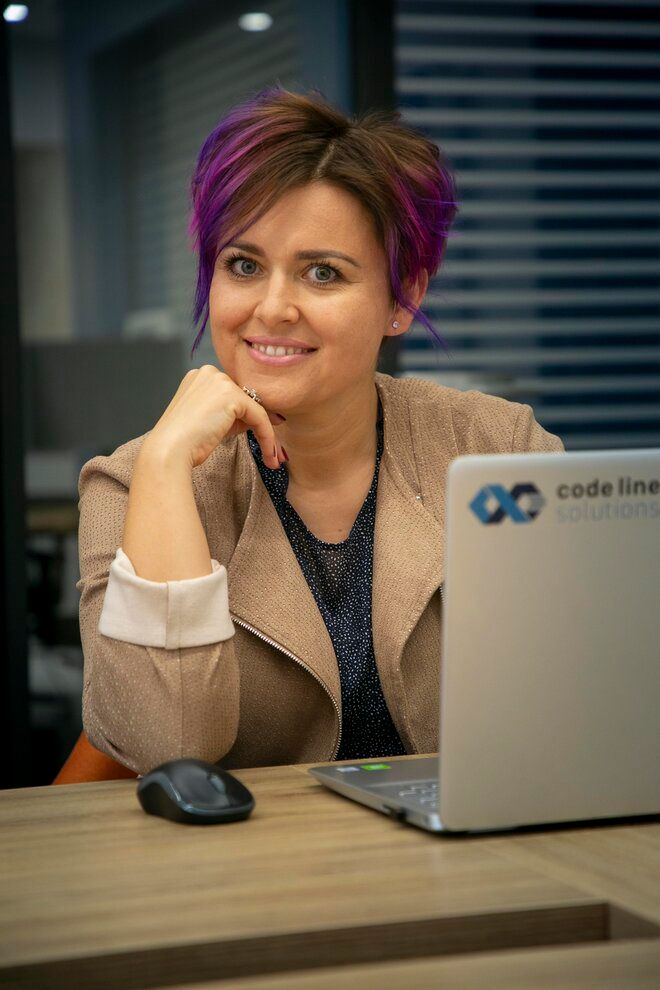 As a Programme Manager, Sanida conducts analyses of potential ways to improve their business. She is currently developing an in-house system for Code Line Solutions.
The project I'm working on right now is an in-house system, similar to an internal CRM. We couldn't find anything off the shelf that can support us because our processes are very energy-specific. So we had to create an internal CRM that takes into consideration our process flows.
The Challenge
Because she's taking part in improving IT software solutions, Sanida's tasks are interdisciplinary by nature and she naturally has to work across teams.
I'm working with six teams. I work closely with the team leaders, and I have to make sure that everybody's interests are taken into account and fit together in the process I'm building.
Because she is working with several diverse profiles, Sanida shares that she's had problems with communication.
The issue I came across arose from having to communicate with so many people. Everyone wants the best for their own team. They do their best to communicate what they need to me, and actually, I always initially think I'm understanding something. Once I've put some work into it, they'll share that they in fact meant something else. I would then have to revise my idea and communicate this to the developers again.
In addition, being part of a smaller team, Sanida shares that she works directly with developers, rather than a middleman who's able to translate her ideas into something ready to code. She often gets misunderstood even when she's spent a lot of time communicating her ideas with developers.
We're a small company, so I'm actually really the one communicating with the developers. And I'm not a technical person; the reason why I was hired for what I do is because of my business knowledge. I'm doing the whole analysis and presenting it to the developers for coding, and I'm actually so surprised that what I would tell them could actually be interpreted into 10 different things.
This frustration over miscommunication made Sanida realize that in order to communicate her ideas more effectively, she needed a way to explain them visually. A picture is worth a thousand words, right? So, she tried her luck with PowerPoint.
My go-to tool was PowerPoint because I'm very familiar with it. But there's a lot of imagination needed if someone uses PowerPoint to design IT software prototypes. You work a lot with just boxes, and Powerpoint doesn't have a way to trace interactions through connecting screens. PowerPoint didn't at all address my need for streamlined work. We were still making changes all the time, ideas weren't translated clearly, and we were just going around in circles.
The Solution
Sanida went on actively searching for a tool that could improve her workflow. She tried some traditional tools that are well-known in the design tool market.
When testing traditional design software, I realized I didn't need the pixel-perfect solution they were providing. I didn't need all that complexity. It was so complex that it felt like going to college again. I was watching tutorials, and they're very specific. You can make a curve inwards, outwards, and all the other ways. But I hated it. I don't even need the curve! I just needed an effective way to present my idea.
Shying away from traditional design tools because of their specificity and complexity, Sanida later on ended up in the Uizard platform.
I tried Uizard, and somehow it just worked. I was working, and the ideas just kept flowing. I didn't experience any major roadblocks. I realized this was the tool that I needed. So I made a case at my management meeting that Uizard is something that we definitely need in Code Line Solutions, and they all agreed. And so, we got a yearly subscription.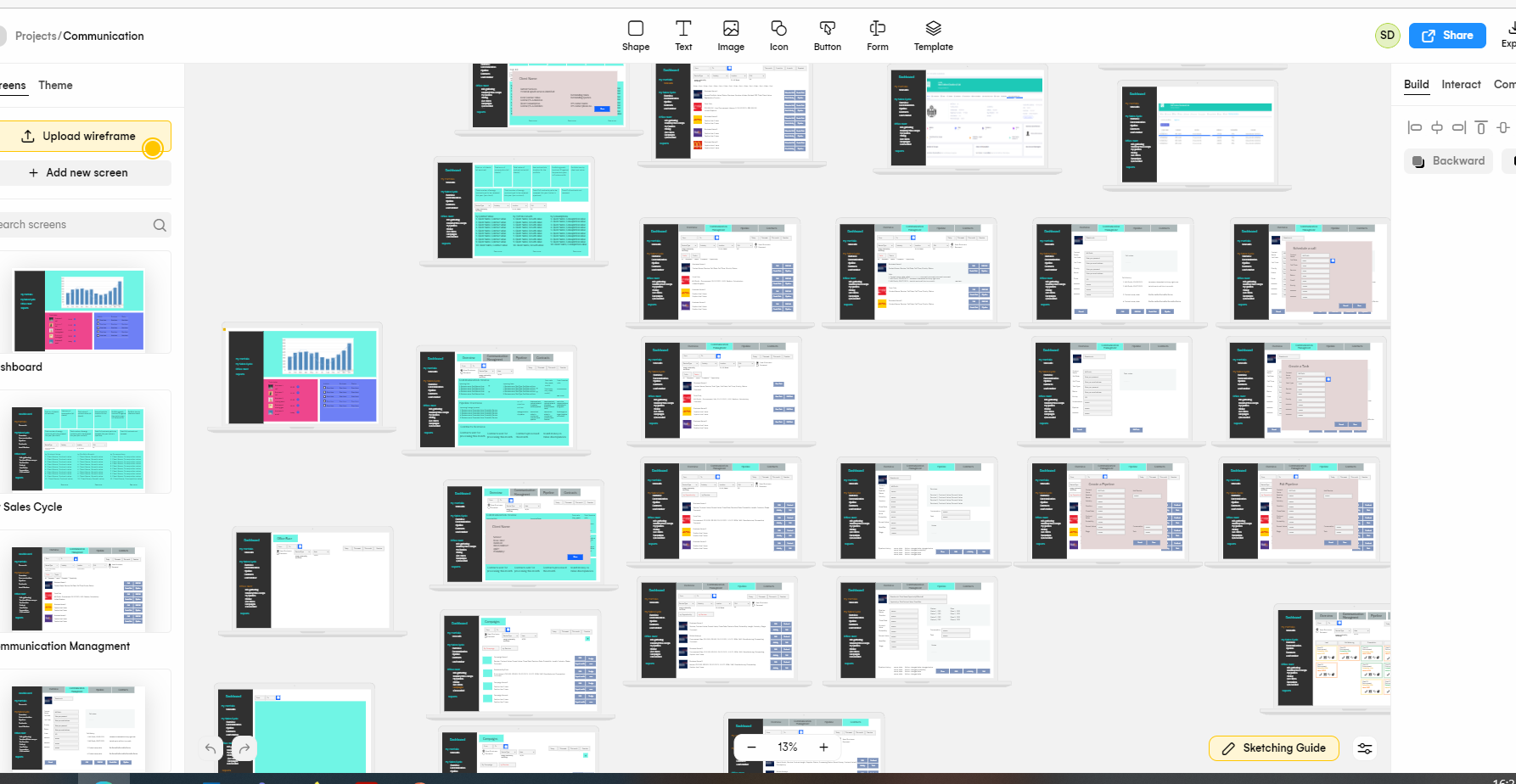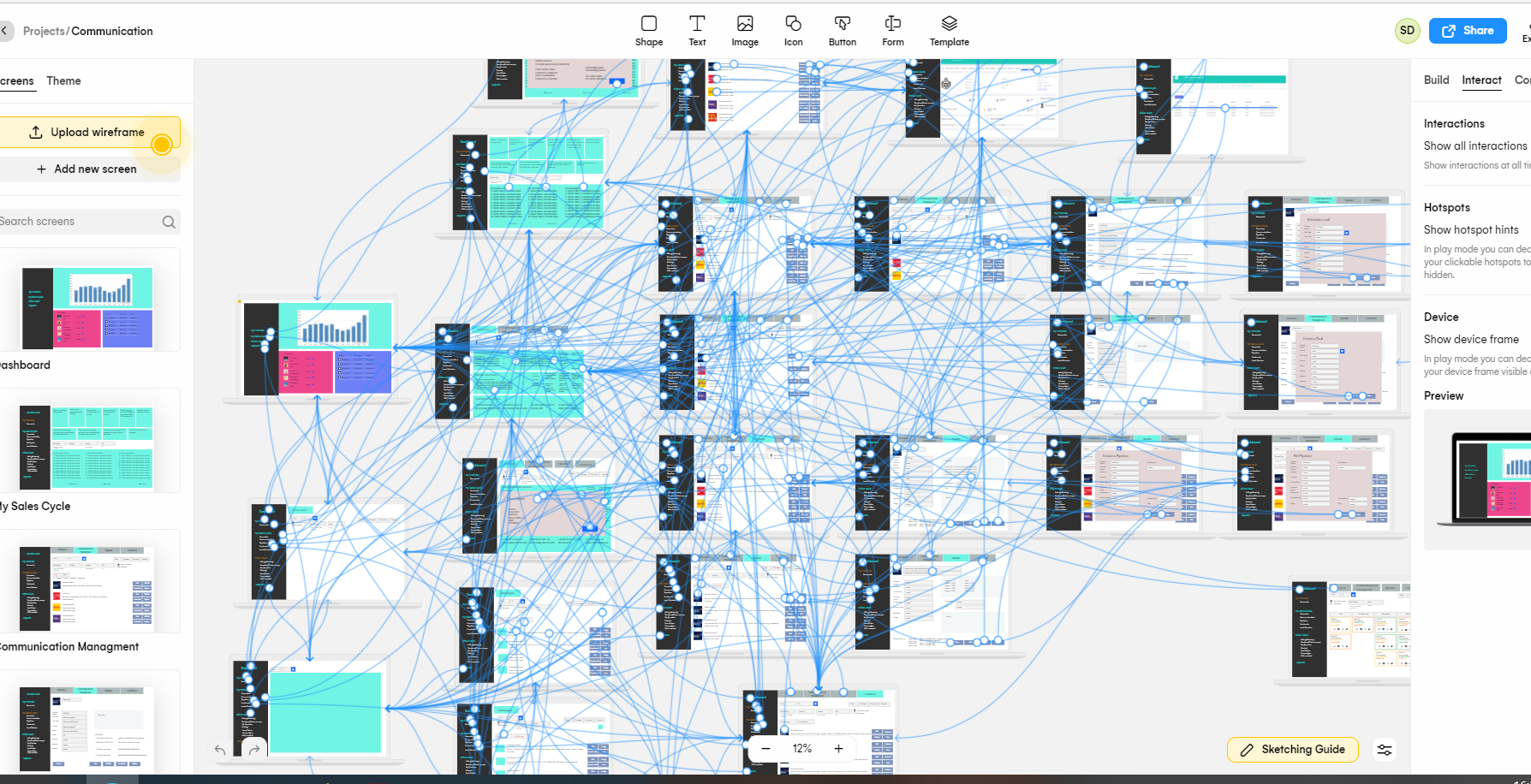 How did Uizard help?
More than anything, Sanida states that Uizard has truly transformed communication within her company.
Uizard has definitely made an impact in our communication. I no longer take so much time communicating ideas that are still not clear to our developers. It has saved us a lot of effort, time, and a lot of money, as developers are really expensive.
Sanida further shares that expressing her ideas through Uizard prototypes has made iterating much more easier and faster for her and her team.
When I show a Uizard prototype in a meeting, the stakeholders discuss it immediately, and they just come to a solution themselves, as opposed to going around in circles. I ask them, 'what do you want me to do?,' then everyone is able to show me exactly what they mean in the Uizard platform.
Apart from helping in interpersonal communication of ideas, Sanida shares that Uizard has also helped her make sense of her thoughts and ideas more efficiently.
I have a lot of ideas in my head, and usually, in my head, they make sense, and they work. And they continue to work even when I speak about them. But what Uizard had enabled me to do is that when I start designing them in Uizard, I actually realize that there are some conflicts in my idea. And so I can gauge better what to fix or whether the idea is worth pursuing at all.
When asked if she has any advice for anyone considering Uizard as the tool of choice in order to communicate ideas, Sanida states that:
Uizard is an amazing tool. As in most software, you need a moment to get a good glimpse of what it can do for you. But once you've invested minimal effort to learn, plus a few minutes of your time, you'll realize how easy-to-use the platform is. It's a super user-friendly tool for non-technical people that will definitely improve a lot of your communication efficiency.
Are you also struggling to present your ideas across diverse teams and profiles? Change your workflow as Sanida did. Create a Uizard account for free today and bring your web or mobile app design to life.