Trend watch: UX design trends 2023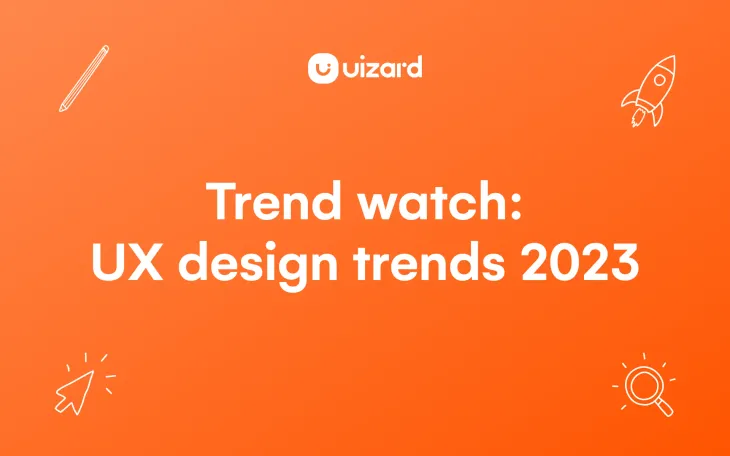 Every brand's digital presence relies on user experience (UX) as one of its essential pillars; after all, UX is a crucial part of how users respond to a product. Now more than ever though, companies are investing time and resource into quality UX design. This year, the global UX market is projected to expand at a rate of 39.2%, with the entire industry expected to reach a value of $19.2 billion by 2028.
In fact, because of the growing need for UX expertise in the digital arena, the Bureau of Labor Statistics projects increased demand for UX designers, with faster-than-average growth of 13% in digital designer jobs forecasted over the next decade, and a massive 17,900 positions becoming available each year.
With competition in the UX design sphere growing ever fiercer, and user experience becoming more and more innovative, how can you make sure you are staying ahead of the trends and keeping on top of your UX game? In this article, we look at some of the biggest UX design trends we're seeing across digital products right now.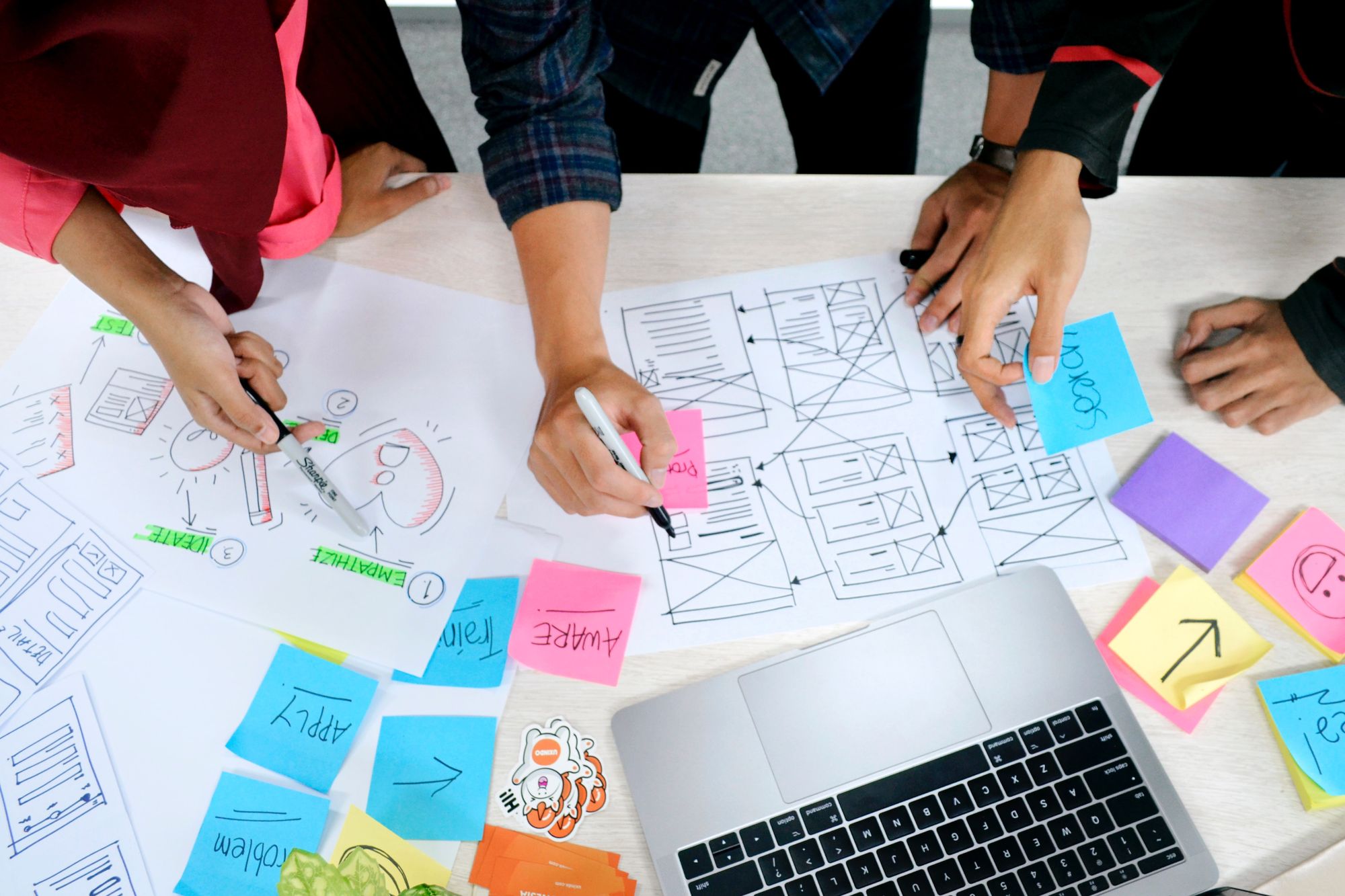 ---
Skip to section:
Why staying on trend with UX design is so important
What are some of the current trends in UX design?
How to stay on top of UX design trends
---
Why staying on trend with UX design is so important
UX design is a process that includes designing digital products such as web pages and apps that are intuitive and easy to interact with. Businesses that have mastered UX design find that their customers are more at ease when using their products.
Essentially, UX expertise is fundamental to a business's core strategy in an increasingly competitive digital market. Whether you're a product manager, a digital product consultant, or a fledgling founder, keeping on trend with UX design should always be one of your core considerations when you move forward with any digital product design project.
What are some of the current trends in UX design?
UX design is a field that is rapidly evolving, and so too are the devices that customers use, as well as the way they interact with digital products. With this in mind, here are three of the biggest UX design trends we've been seeing so far this year:
Dark mode
Data visualization
Personalization
Dark mode
User interfaces with a predominantly dark color palette have been on the rise in the past few years. The minimalist tone in dark mode offers an aesthetic visual appeal that is both elegant and easy on the eye. Black screens also reflect less light and are thought to reduce eye strain for the user, making content easier to read and digest.
As discussed in our guide to bad UI design, harsh colors and neon backgrounds are not the best way to signal user flows to prospective site visitors. Dark mode is a solution to this issue because it provides a comfortable experience, especially when it comes to content-heavy websites. Check out a great example of dark mode in action with our brand-new weather website design template!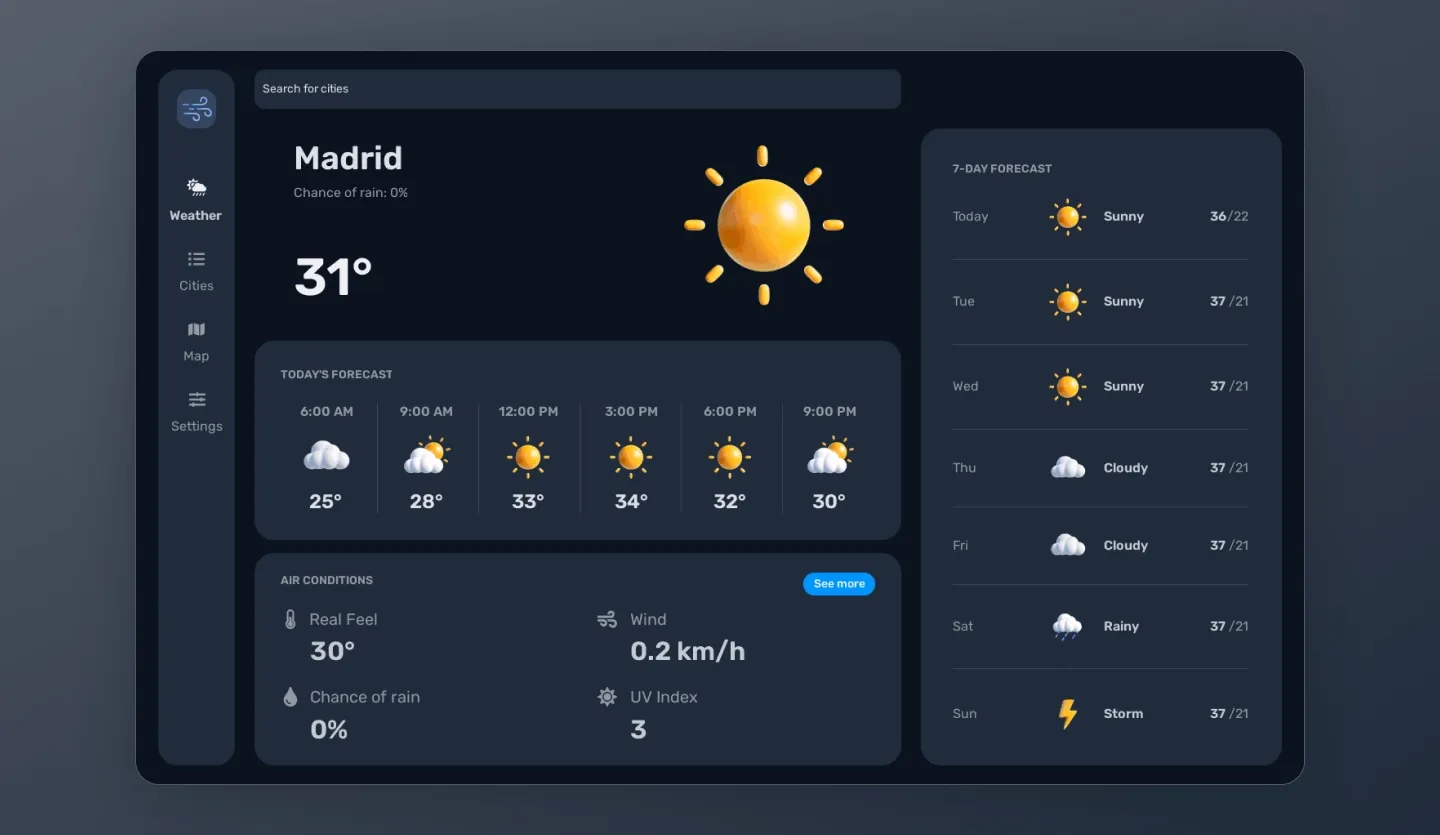 Data visualization
Data visualization involves arranging data in a composition that creates a story for the user. It enhances how users interact with certain products and it has now become an expected part of user experience. These interactions determine the level of engagement and trust between companies and users.
For example, mobile phone manufacturers have now provided their users with data on their screen time and offer them a way to be accountable for their device usage. This meaningful kind of data visualization creates a positive impact on users' lives and places value on the usage of a product.
Personalized experiences
Personalized user experience is one of the biggest trends in UX design at the moment. Personalization is one of digital marketing's benefits for both brands and users because it provides a convenient online experience whilst also providing the data needed to best serve the customer. Historically, personalization has referred largely to device accessibility however, more recent advancements in personalization have focused on both machine learning and user data to deliver more tailored experiences.
Aside from improving customer satisfaction, personalization curates a meaningful experience for the users and stretches the value of the brand or digital product. Netflix, for example, provides personalized suggestions to enable its users to maximize their subscriptions. This holistic interaction between a brand and its users is one of the many positive consequences of data collection and hyper-personalization.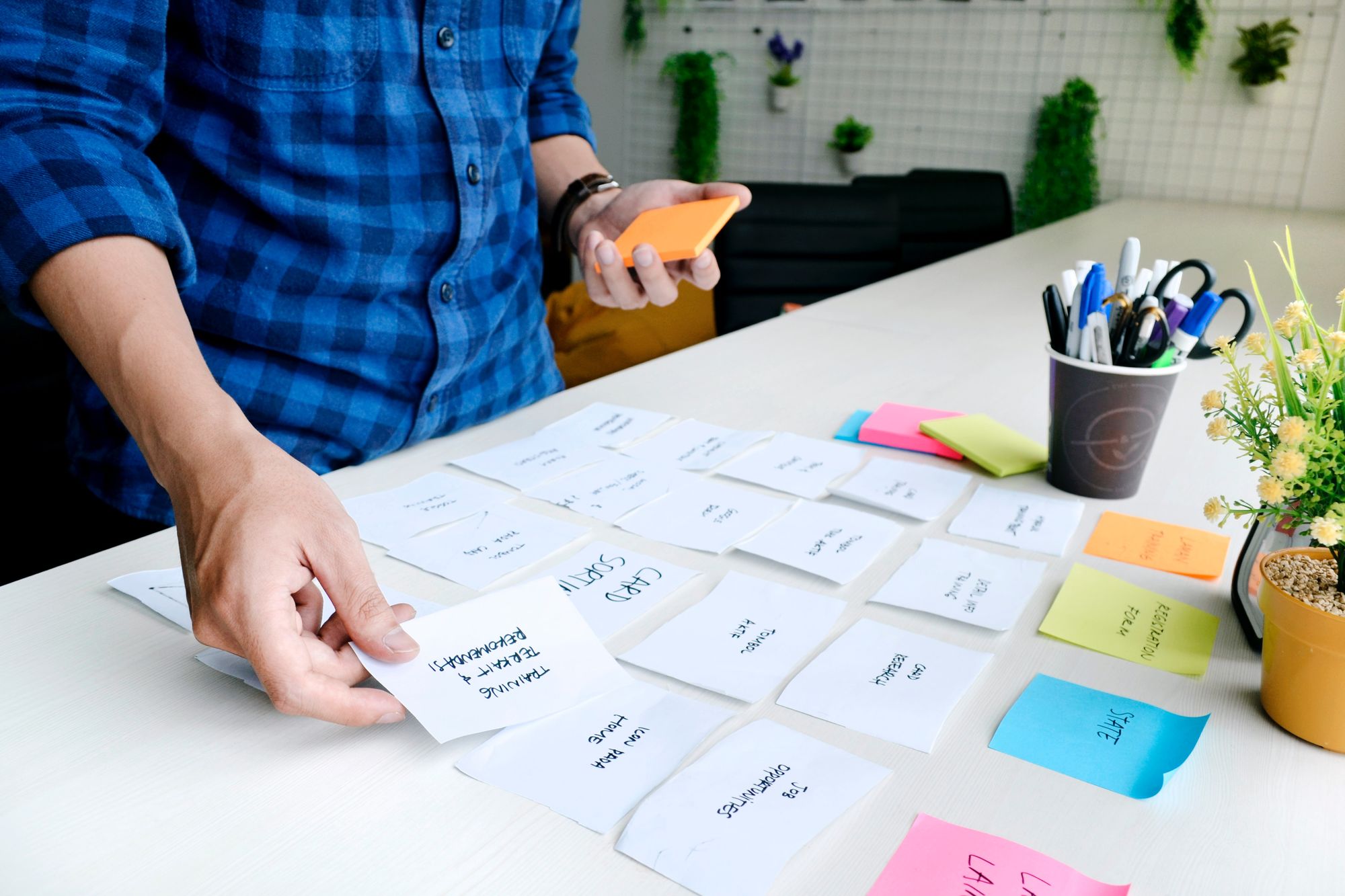 How to stay on top of UX design trends
Looking to stay on top of the latest UX developments? Here's how designers and non-designers alike can stay ahead of the game in what has become a fast-paced, ever-evolving industry:
Follow UX thought leaders
Keeping up with the latest UX design trends requires recognizing UX-related problems. This can be done with the help of known industry experts that are established as the foremost authorities in the field. Gabriel Mugar, for example, is a UX designer who focuses on working with communities to design opportunities for storytelling and collaboration.
To get ahead with your own UX strategy, find a UX designer who is focused on your particular niche to gather insights and unique perspectives on the design problem you want to tackle. Here are some UX design thought leaders that you should be following right now:
Jared Spool, the founder of User Interface Engineering, the largest usability research organization of its kind in the world
Tim Brown, the President and CEO of IDEO and one of the earliest and strongest advocates of design thinking
Julie Zhuo, the former Vice President of Design at Facebook and one of the most admired product designers in Silicon Valley
Luke Wroblewski, a Product Director at Google and a pioneer of mobile-first design
Utilize UX design tools
There is a plethora of UX design tools available that can help you improve the design of your digital products however, what tool you decide to use will largely depend on the level of experience you have with digital product design.
If you're looking to create web or app mockups rapidly, then Uizard is almost certainly the tool for you. Uizard empowers you to bring your app ideas to life faster than ever before. The best part? It's completely free to use. We also offer an extensive range of UI design templates that keep up to date with the latest UX design trends, meaning you can design cutting-edge products with little experience.
Do you have a digital product, web, or app design that you want to turn into a functional prototype? Sign up to Uizard for free and put the most recent UX trends into practice. Got more questions when it comes to the world of design? Head over to the Uizard blog to find out more.
Author: Renata Jesse
Exclusively submitted to Uizard