Uizard vs Canva: The similarities and key differences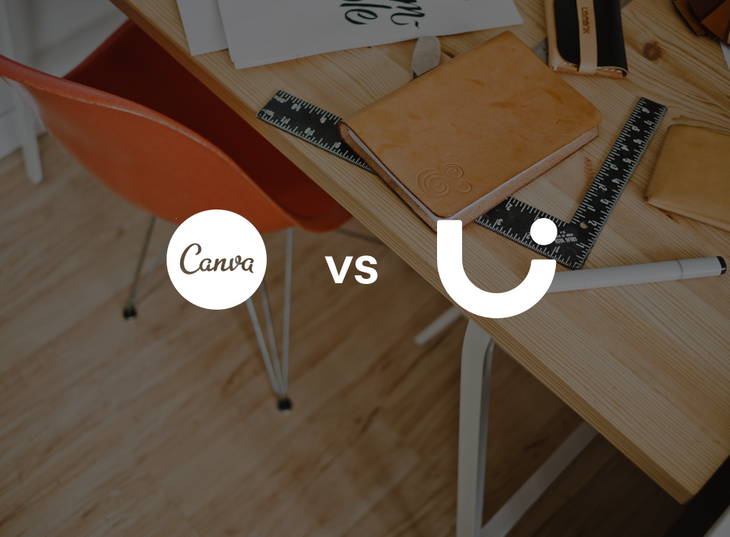 More than once, we've heard our community members describe Uizard as "the Canva for apps and websites."
In this article, we'll delve deeper into what this really means by highlighting the similarities between Uizard and Canva. We're also going to shed light on the key difference that set these tools apart from each other.
The similarities between Uizard and Canva
As mentioned, Uizard is often compared to Canva. This isn't surprising at all because the two tools have, in fact, more than a few things in common.
They make design simple for all
Both Uizard and Canva lobby for the democratization of design. Canva claims that they empower the world to design anything, and Uizard highlights its goal to empower anyone to create digital products.
These visions are also strongly evident in both platforms, where the simplicity and ease of usage are undeniable. For instance, this is reflected in both tools' easy-to-use drag-and-drop builder, where you simply add components and elements to create visuals in a matter of minutes.
Both tools also host several templates, making it possible to visualize ideas even faster. Additionally, the presence of templates eliminates any fears of the blank screen because there's always the option not to start from scratch.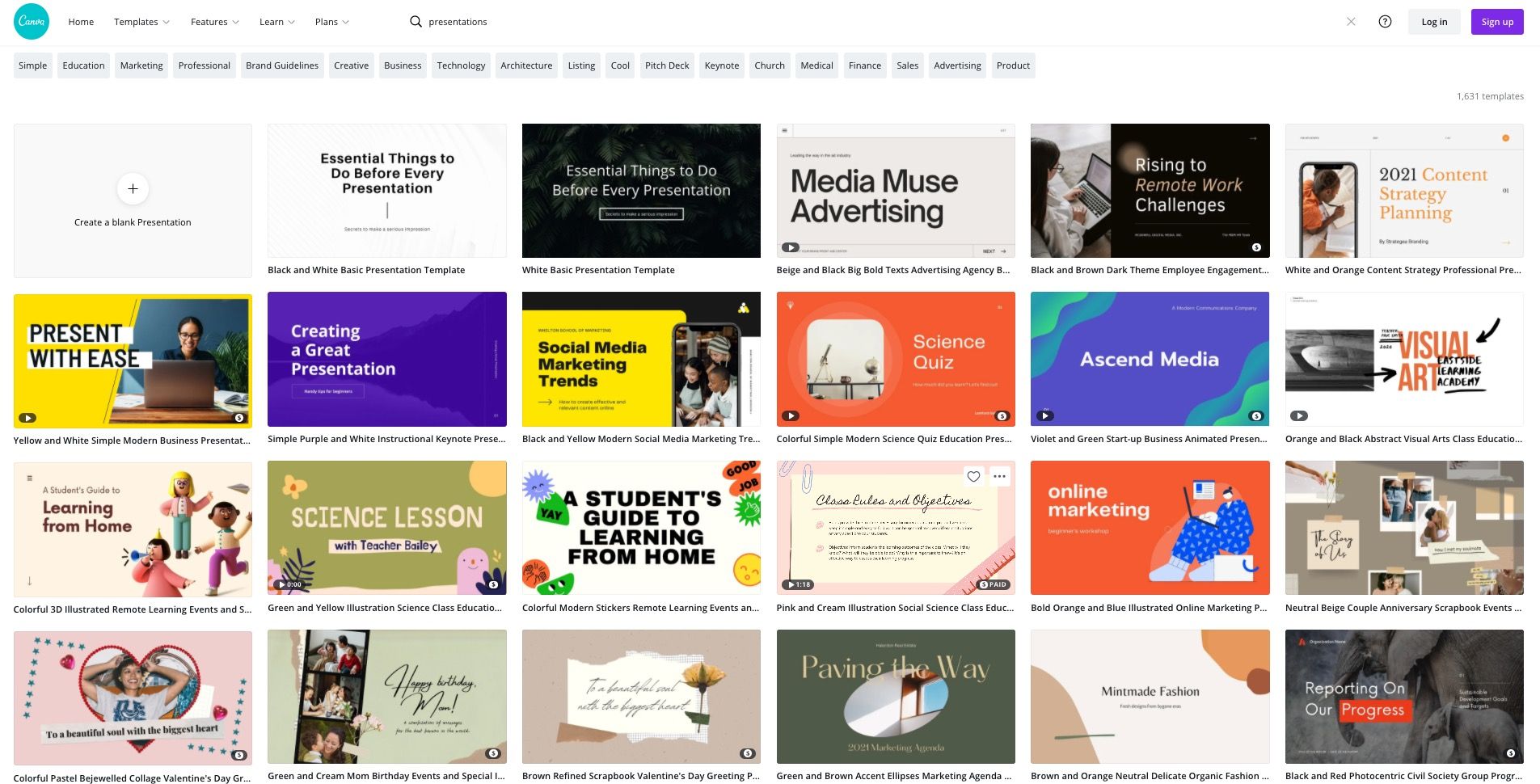 Uizard and Canva, although helpful for experienced designers, are best suited for those who don't have a strong background in design — entrepreneurs, founders, marketers, and managers, among others. Contrary to their competitors, both tools offer an alternative to design tools with steep learning curves.
They're both easily attainable
What's a vision of inclusivity and design democratization without attainability?
Uizard and Canva are attainable software because they are fully web-based; they don't force users to use a specific operating system. This consequently removes any additional barrier to adoption, as well.
Moreover, both tools employ the freemium model for pricing.  This means that both tools enable a lot of work done, and as such, empower a lot of individuals to visualize their ideas, without having to spend a dime.
They promote collaboration
Uizard and Canva  acknowledge that collaboration paves way for efficient work and brings about increased consistency and quality control of designs.
Since Uizard's launch, one of its main features has been real-time collaboration. Uizard creators can design in real-time, write comments, share feedback, and iterate quickly and easily.
Canva, on the other hand, has long had collaboration as feature, albeit not live for the most part. For a significant while, Canva only enabled one creator at a time to work on a project.
Finally, in mid-2020, Canva started rolling out real-time collaboration options similar to Google Docs, Figma, and well, Uizard. Since then, collaborators can work on the same Canva design simultaneously while seeing what exactly each collaborator is working on.
They value brand consistency
Uizard and Canva eliminate the need for team members to reinvent the wheel by redesigning and reimplementing the same component over and over again.
Uizard uses themes that you can either create from scratch or generate from any image, URL, or Sketch file. Components within created themes are then always available for everyone to simply drag-and-drop.

On the other hand, a brand kit is available on Canva. Like Uizard's themes, the brand kit is a storage area for brand assets, such as colors, logos, and fonts for easy access when designing.
The existence of a feature that helps maintain a consistent look across designs is available on Uizard's free plan and on Canva's Pro and Enterprise tiers.

The key difference between Uizard and Canva
Uizard and Canva have very similar core DNA, but there's just one difference we'd like to highlight.
In Canva, you create social media graphics, presentations, posters, and documents; In Uizard, you create mobile & web apps and websites
Probably the biggest, most characteristic difference between Uizard and Canva is what each of them is made for. Sure, you can hack your way around it and build a website using Canva and a presentation using Uizard, but at the end of the day, the two tools are optimized for the creation of different materials.
Canva is a complete graphic design tool. In Canva, you can design almost anything — logos, social media content, documents, prints — but not apps and websites.
To complement this gap in Canva, Uizard is a gold mine for anyone needing to design mobile & web apps and websites, without the time for complexities. In Uizard, you'll get not only several full project templates such as e-commerce apps, landing pages, and cloud dashboards, but also component templates that you can put together to create your own original design. Among others, the component templates you can find on Uizard include headers, forms, cards, and many more.
Characteristic of any prototyping tool, Uizard also offers its users the ability to link components and screens together to create an interactive web design or mobile app.
If you look at this way, you'll realize that Uizard and Canva are not at all competitors, but are actually partners in democratizing design and empowering more and more people to visualize their ideas creatively. A great tool stack includes both tools, using them accordingly for what they're really made for.
Our community members are pretty much right: Uizard is indeed  "the Canva for apps and websites."
Conclusion
At this point, you probably have a good grasp of how similar these tools are in terms of vision and features, and yet how different they are in terms of core offering. As Uizard members have put it, simply said, "Uizard is the Canva for apps and websites."
Although newer in the market, Uizard's goal is to have as many resources and to empower as many people to design apps and websites, as Canva has been successfully doing in the graphic design industry.
At the end of the day, Uizard and Canva belong to different tool categories but ultimately work for the same bigger purpose: to democratize design.
If you'd like an easy-to-use design tool for apps and websites, try Uizard for free. Happy designing! 🎨