What's New? October Updates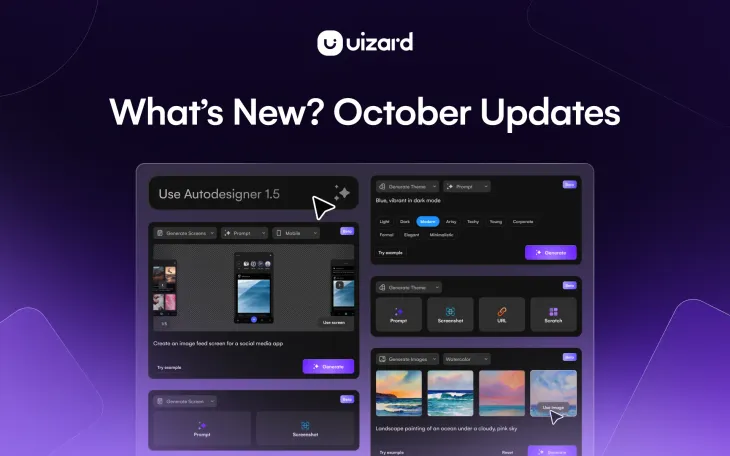 This month we have some exciting new updates to the Uizard platform. How would you like to generate a single screen from a simple text prompt? Or create an image from just a line of text? Maybe you'd like to change the theme of your entire project from a few words? With Uizard's most recent update, you can do all of the above and more. We have also updated our screen toolbars, so read on to find out more about that too.
---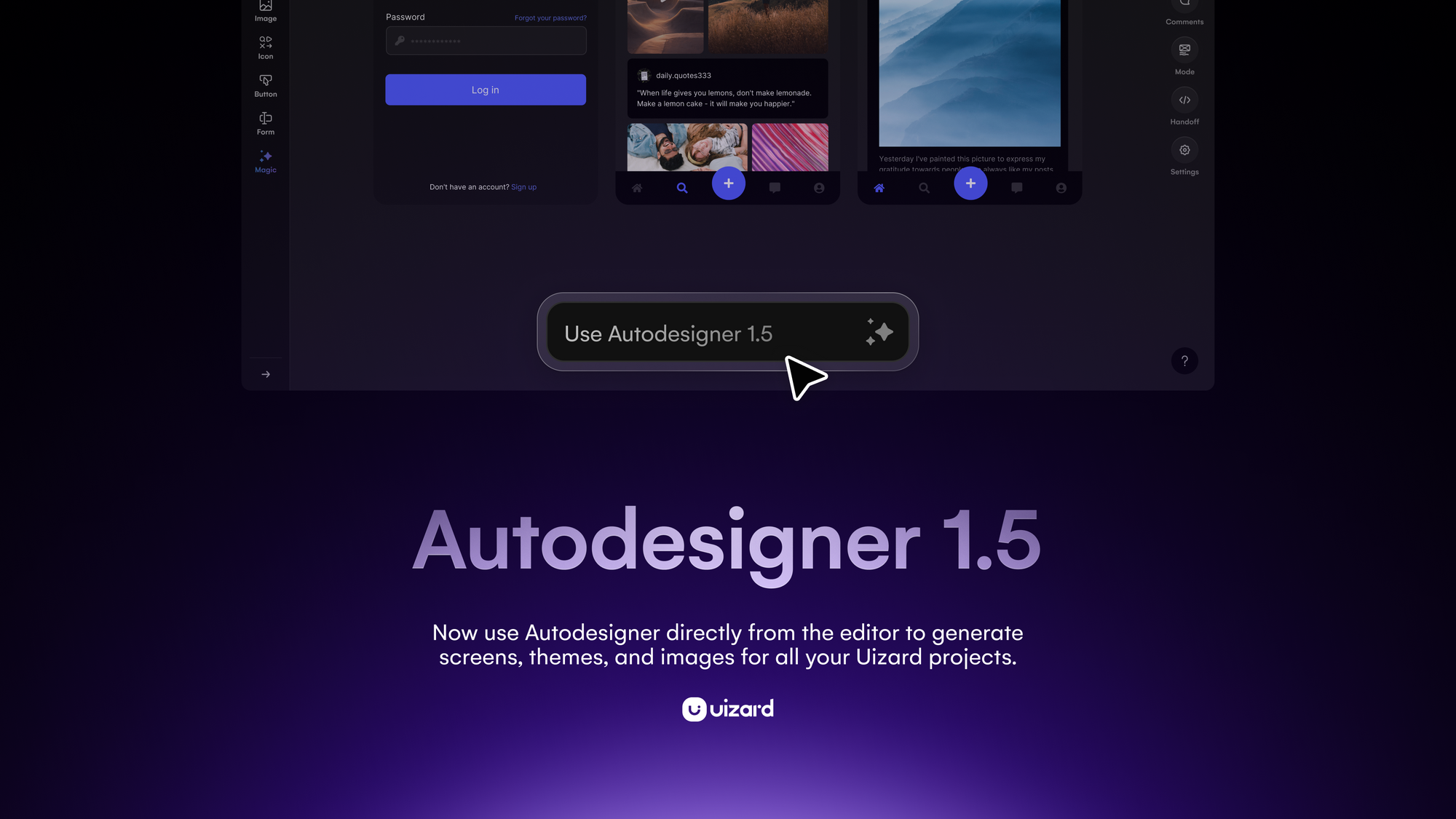 Autodesigner 1.5
Autodesigner 1.5 is here! Thanks to this recent update, not only can you generate multi-screen prototypes with Autodesigner, but you can now generate screens, themes and images too. Using the Autodesigner 1.5 widget at the bottom of the Uizard editor, you can use simple text prompts to generate a single screen, theme or image.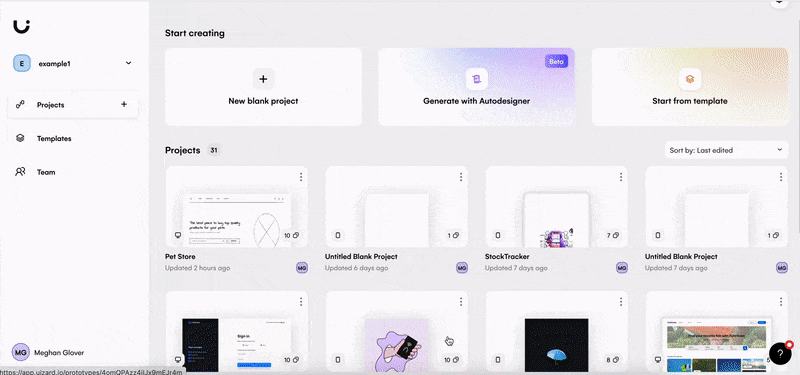 Previously, the image and theme generators were accessible via the magic tab, but they are now both located within the Autodesigner 1.5 widget. Which means, all of their capabilities are in one accessible spot.
What can you access via the Autodesigner widget?
Screen Generator: Single screen generation from a screenshot or a prompt. Which can then be added to complete and expand your UI design.

Theme Generator: Entire project theme generation from a screenshot, a URL, from scratch or using a simple text prompt. To unify the aesthetics of your project.

Image Generator: Image generation from a prompt, and you can also select one of six styles to customize your image to fit your design requirements.
New screen toolbars
Select, drag or rename your screens quickly and conveniently with this latest update to our screen toolbars. With fewer settings and actions, the toolbars are now more simplistic and user-friendly. The right menu provides you with multiple options, which are all easily accessible and quick to use.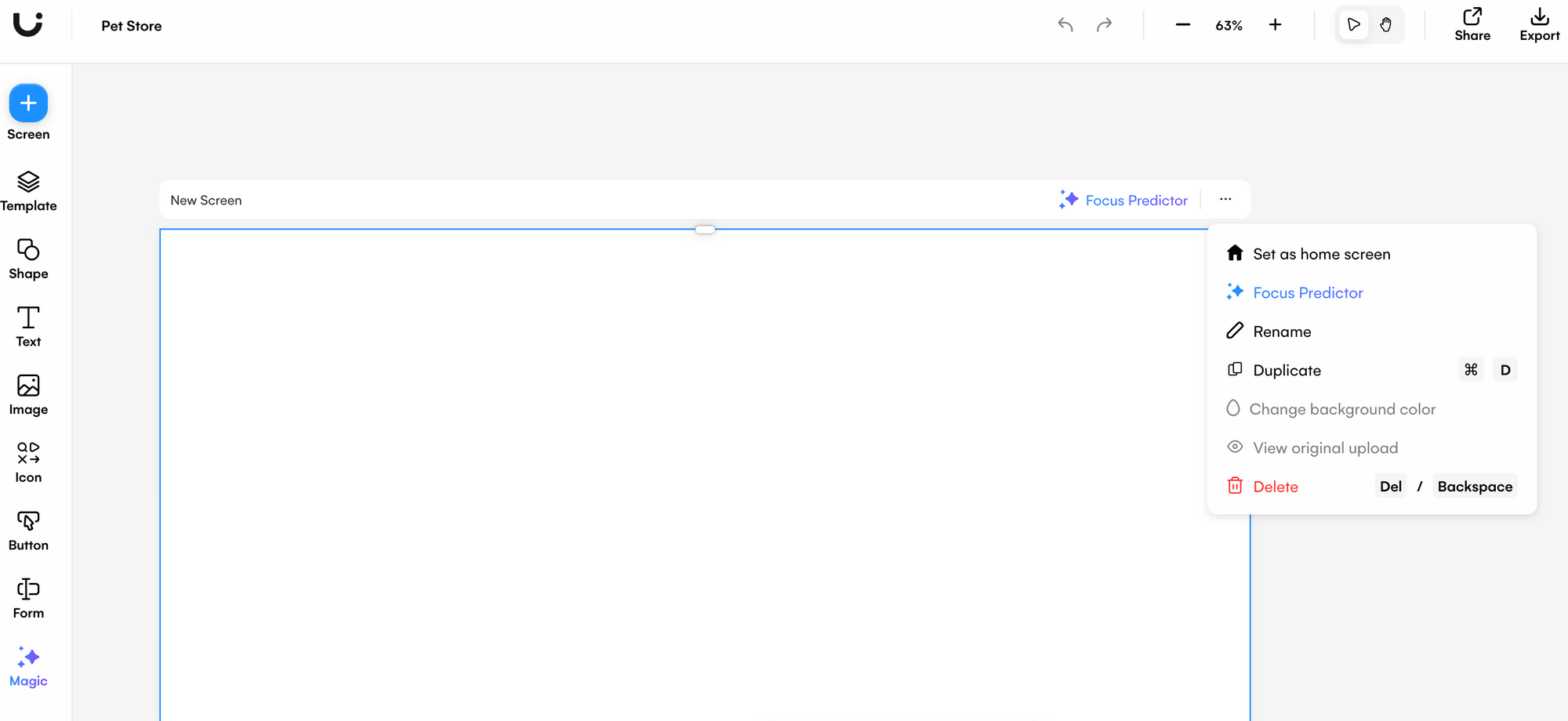 The Uizard team is constantly hard at work updating the platform and editor to make your design journey easier. If you missed our last round of updates, check out our September updates article to see how you can maximize your design capabilities in Uizard.
Related reading: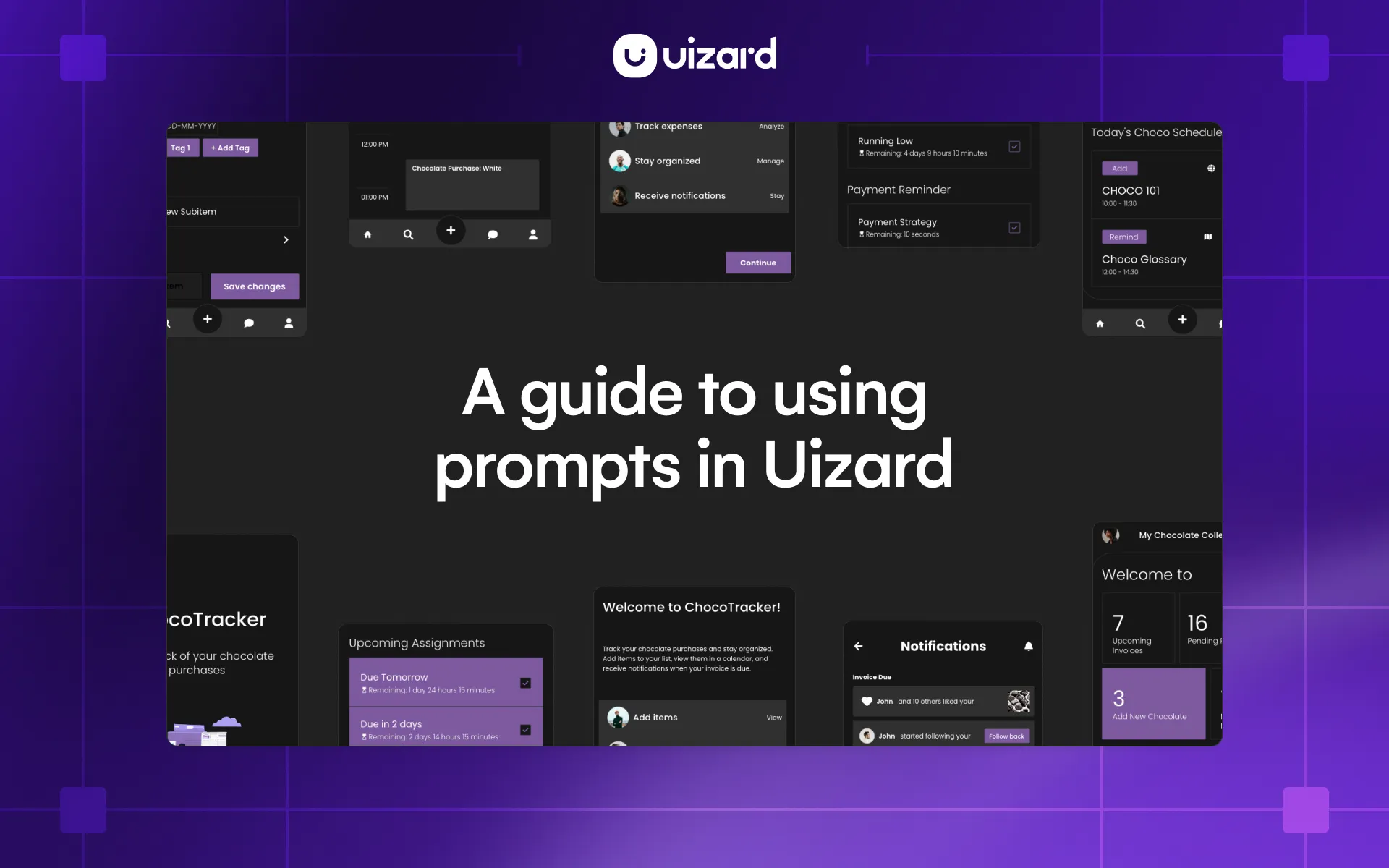 For more information on platform updates, check our blog every month where we will do a simple round-up of what's new. New to Uizard? Why not get started with a UI design project and sign up today.